Latest News
15 Years of World of Warcraft
Happy 15 Year Anniversary, World of Warcraft! During the celebrations you can earn three commemorative mounts:

The Deathwing-inspired
Obsidian Worldbreaker
is a reward from the achievement
Memories of Fel, Frost and Fire
, completed by defeating three "Chromie's Memories" events, consisting of nine iconic raid bosses from WoW's past. To get started, check your mail for some event gifts, then follow the quest trail to Chromie in the Caverns of Time.


You can also earn two handsome, iconically-themed PvP mounts by participating in a special "classic" version of the Alterac Valley battleground. The
Frostwolf Snarler
wolf and
Stormpike Battle Ram
are usable by Horde and Alliance players, respectively, but you can earn both faction mounts by completing the achievement on one character.
These celebrations run until approximately the 9th of January (dependent on your time zone). For more information see Wowhead's comprehensive
15th Anniversary Celebration - Event Guide
.
---
Pre-purchase Shadowlands Heroic or Epic Editions and receive an Ensorcelled Everwyrm mount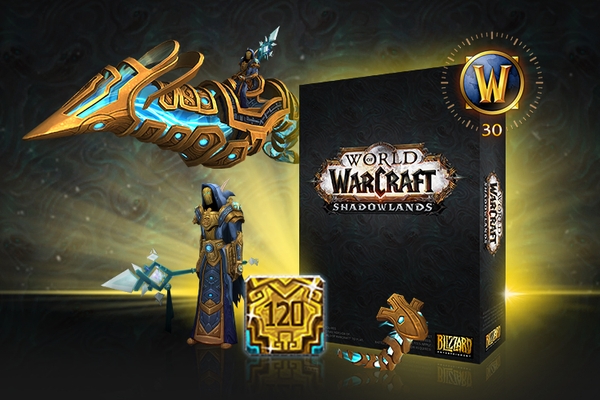 Blizzard have announced that their next WoW expansion - Shadowlands - is now available for pre-purchase. The expansion won't be released until some time next year, but if you pre-purchase the Heroic or Epic editions online now you'll receive the bonus goodies immediately. Both special editions include the ethereal
Ensorcelled Everwyrm
mount, which also grants you a quest for a special 'Vestments of the Eternal Traveler' transmog set. The more expensive Epic edition also includes a matching minipet - the Anima Wyrmling, as well as 30 days of game time, an Eternal Traveler's hearthstone effect, and the Wraithchill weapon effect. To purchase, or for more information, visit your regional Blizzard Shop:
US
/
EU
.
---
Recruit-a-Friend: back, with new rewards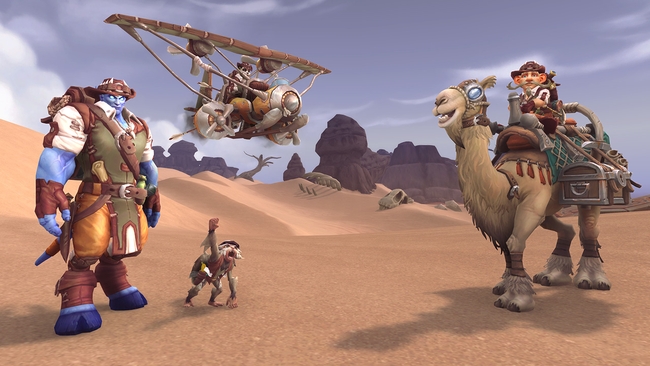 Blizzard have now launched their revamped
Recruit-a-Friend
program, which includes two new explorer-themed mounts: the
Explorer's Dunetrekker
(a camel) and the
Explorer's Jungle Hopper
(a two-seater glider plane). In contrast to the original RaF system, specific rewards are linked to the combined number of months for which your recruits have subscribed, with the
Explorer's Dunetrekker
at 3 months and the
Explorer's Jungle Hopper
at 9 months. Note that if you recruit one player who subscribes for 3 or 9 months you'll only receive your mounts once those months have been reached, but if you recruit three or nine players who subscribe for 1 month each you'll receive the appropriate mount(s) immediately.
Sadly there's been no mention of the original Recruit-a-Friend mounts, which makes us worry they've been permanently retired. We're still hoping they'll be made available through some other means.
---
Patch 8.2.5: Honey Bees!

Welcome to Patch 8.2.5! While there are at least five mounts coming in this patch, there's only one that's available immediately: the stunning
Honeyback Harvester
. Two more mounts will become available when the revamped Recruit-a-Friend program launches (see the next new item, below), but we're unsure of when this will happen. Finally, three limited-edition collector's mounts: the
Obsidian Worldbreaker
,
Frostwolf Snarler
and
Stormpike Battle Ram
, will become available during WoW's 15th anniversary events, which Blizzard have indicated will be in November.
---
WoW 15th Anniversary Alabaster Mounts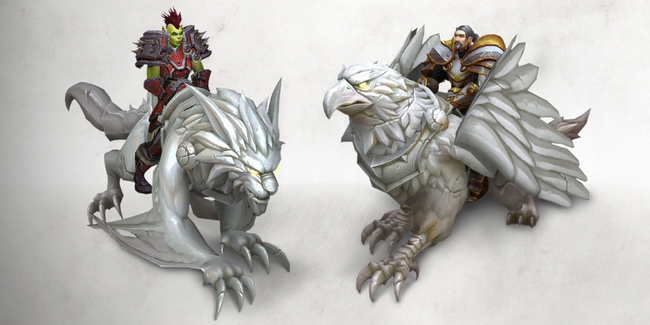 ---
Warcraft III: Reforged Spoils of War Edition Mount
Pre-purchase the special
Spoils of War Edition
of the upcoming remastered title,
Warcraft III:Reforged
and receive an exclusive mount in World of Warcraft: the
Meat Wagon
.
New Mounts
(Patch 8.2.5)
Upcoming Mounts
(Patch 8.3)
Upcoming Mounts
(later patches, or uncertain release date)
Mounts Not Officially Announced
(or perhaps forgotten!)