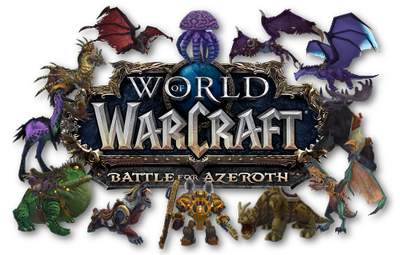 Patch 8.1: Tides of Vengeance mounts,

listed by source
Below are all the mounts introduced in Patch 8.1, listed by their source.
This page only includes mounts available at release, or with a known release date later in the patch). If you're interested in mounts that might be coming later, plus all the other mount models and looks that appeared in the 8.1 database but aren't available yet, visit our Patch 8.1 Models and Looks page.
Blizzard Shop / Promotions / Trading Card Game - Blizzard Shop
Blizzard Shop / Promotions / Trading Card Game - Miscellaneous Promotions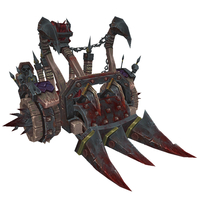 Warcraft III:Reforged Spoils of War Edition
Expansion Features - Island Expeditions
Six more mounts were added to Island Expeditions in Patch 8.1. Four of these are additions to the existing random (extremely rare!) rewards list and include the silver-blue Bloodgorged Hunter - a gorgeous new colour variant of the Armored Bloodwing shop mount, but the other two are from a new source: Seafarer's Dubloon vendors in Boralus and Dazar'alor. So even if you have no luck with RNG, at least you can save and buy a couple of the mounts! Patch 8.1 also brings changes to the way in which Island Expeditions influence the mounts you can receive - see this explanation by Kaivax of Blizzard - essentially, the type of island inhabitants you encounter will now affect the reward you may receive regardless of whether or not you kill them.
Expansion Features - Service Medals
A new feature in Patch 8.1, players are able to earn Service Medals from battlefields (new) and warfronts, and spend them on four faction-exclusive mounts. The Bloodthirsty Dreadwing and Rubyshell Krolusk may be purchased by Horde players using Honorbound Service Medals, and the Priestess' Moonsaber and Azureshell Krolusk may be purchased by Alliance players with 7th Legion Service Medals. Note the brand new - and very fancy - model of the Priestess' Moonsaber!
Standard Purchases
These mounts require no reputation or tricks to obtain - just an enormous bank account! Three new toad mounts are available for immediate purchase in Patch 8.1, each for 333 333 gold from Gottum in the Frogmarsh, Nazmir.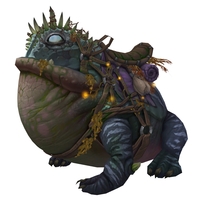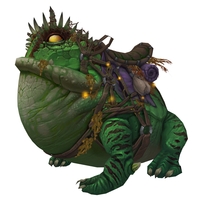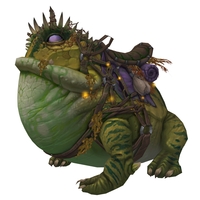 Loot - World Boss or Rare Drops
Five or six new mounts drop from world bosses in the new Darkshore warfront, including two or three gorgeous nightsabers (a brand new model!), one lovely new purple chiamera (in the rylak style), one previously-unused colour of kodo, and a bear with no saddle (the first time we've had an unsaddled bear mount). One point of uncertainty: we're unsure of the availability of the Sandy Nightsaber - it's listed as dropping in the Darkshore warfront, but only from an NPC that is hostile to Alliance. It's possible a Horde source is missing, or that it's Alliance-only, or that it was removed from the warfront, but not the database. We'll hopefully know soon!.
Quests - Special Exploration
This long-anticipated tentacled brain is a reference to the collective ingenuity of the WoW Secret Finder Community on Discord. While still unfound, it should be finally be achievable in Patch 8.1. While we don't yet know how it'll be obtained, it will almost certainly involve the kind of clever puzzle that the Secret Finders are renowned for solving.