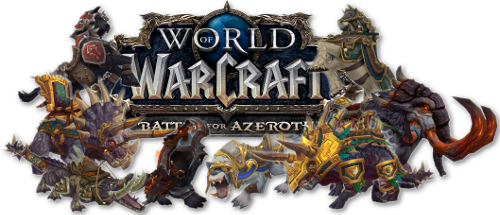 Battle for Azeroth - Patch 8.1.5 mounts
Patch 8.1.5 introduces at least eight new mounts, with sources including Warlords of Draenor Timewalking, the new Zandalari and Kul Tiran allied races, the completion of the Tides of Vengeance storyline, and a Brawler's Guild murder mystery!
Events - Timewalking
Warlords of Draenor Timewalking opens in Patch 8.1.5. This tier offers not one, but two Iron Horde-themed mounts - for 5000 Timewarped Badges each. These mounts are only available for purchase during the week in which Warlords of Draenor Timewalking is open, so check your in-game calendar for the dates.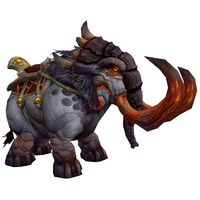 Timewalking - Warlords of Draenor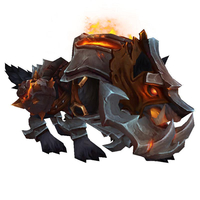 Timewalking - Warlords of Draenor
Player / Racial Factions - Alliance Allied Races
The introduction of the Kul Tiran allied race means a new racial mount. The fact that this is a horse is unsurprising, but makes the most sense. It's also a very nice horse.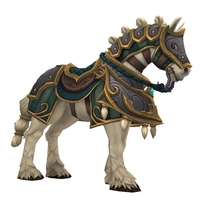 Player / Racial Factions - Horde Allied Races
The racial mount for the new Zandalari Troll allied race is this lovely gilded variant of the direhorn mount.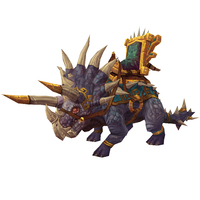 Achievements - Quest Story Progression
Two mounts (one for each faction) are awarded for completing both the Horde and Alliance storylines for Battle for Azeroth, up to and including the Tides of Vengeance campaigns. The fact that the Alliance reward is a wolf and the Horde a horse is a nice twist! See one of the two mount pages for details on the requirements.
Quests & Exploration - Mount Quest Chains
Bruce, the Brawler's Guild legend, is a mount in season 4! Unlike previous season rewards, this mount is obtained through a quest chain rather than purely combat prowess (though plenty of combat is involved!). Inspect the body of Quackenbush at the Brawler's Guild for the first clue of this murder mystery, and see Wowhead's excellent Brawler's Guild - Murder Mystery guide for more information.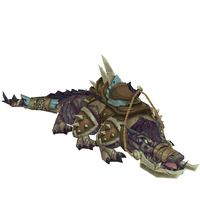 Brawler's Guild: Murder at the Brawlpub
Player Classes - Paladin
The introduction of the new Zandalari Troll Allied Race also means a new paladin mount - a very handsome armoured direhorn.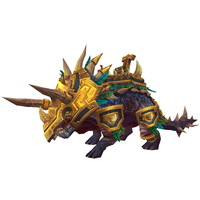 Level 20 - Zandalari Troll