Vicious War Trike
The most devastating technology money can buy.
Riding Requirements:
Level 40
Journeyman (150) Riding
Horde Only
Source:
Notes:
Representing the Goblin faction, this new trike is part of the latest batch of PvP "Combatant" vendor mounts added in Legion.
Introduced in:
Patch 7.0.3
Travel Mode:
Ground (+60% or +100% speed)
Speed depends on your riding skill.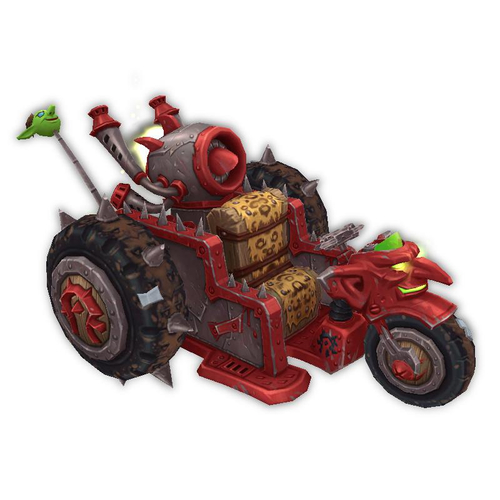 More info on Wowhead:
Vicious War Trike